Branch Managers and Loan Officers Wanted
American Home Loans is a full service mortgage banker. AHL is focused on helping the originator create a great customer experience. With delegated underwriting on most of our loan programs, AHL can control the timeframes of the loan process to close on time.
---
Products and Programs
At AHL we offer all products that are available in the market today:
Conventional Financing:
Through AHL's 20+ correspondent relationships, AHL can fund most FNMA & FHLMC programs.
Government Financing:
FHA, USDA, VA, 203k, FHA/VA Streamlines, State Bond Programs, One-Time construction closing.
JUMBO:
AHL has many jumbo outlets with the latest guidelines.
Non-QM:
Bank Statement for self-employed income, foreign nationals, loan amounts up to $5 million, FICOs down to 580, B/Ks and Foreclosures less than 12 months, non-warrantable condos and more!
Proprietary Programs:
The Value Builder – a no equity home improvement loan you can match up with any of AHL's first mortgages. There is no equity needed, so no appraisal is needed.
---
Technology & Marketing
AHL is an Ellie Mae, Encompass user. We have created custom milestones so we can track loans throughout the process. Our new TRID enabled workflow is helping on the TRID transition. We also utilize Top of Mind/Surefire for our CRM system. Surefire with our marketing team creates a unique offering to your real estate partners that will differentiate us from the competition.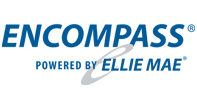 ---
Benefits
AHL offers complete health, vision and dental insurance for all employees.
Call us for more information at – 844-285-2711